What makes great teaching?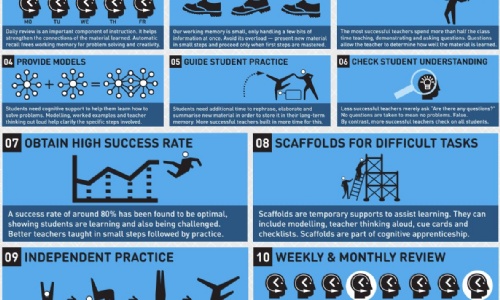 Creating the conditions that allow my teaching team to do the very best job they can is a fundamental part of my role. There are so many facets to consider when you really start to think about how to do that. What really allows teachers to do the best job they can? For me, there are several key factors that must be right; a culture of continuous improvement, respectful behaviour at all levels from everyone all the time, and the right level of training for all staff are key.
A key piece of research which underpins all of our teaching and learning comes for Barack Rosenshine. His Principles of Instruction are fundamental guiding lights as to how we structure our lessons and teaching practice. They are one key element to our success.
You can find out more about the principles below.